NetSfere is the leading enterprise mobile messaging service that provides all preferred means of communication - text, video, and voice - all in one encrypted platform.
NetSfere provides industry-leading security and message delivery capabilities, including global cloud-based service availability, device-to-device encryption, location-based features and administrative controls. NetSfere is also compliant with regulatory requirements, including the Health Insurance Portability and Accountability Act (HIPAA), General Data Protection Regulation (GDPR), Sarbanes-Oxley and others.
Designed to meet the industry-specific challenges your organization is up against, NetSfere's next-generation approach allows employees to safely communicate business information in real-time via a user-friendly Web interface or mobile messaging app.
Simple Intuitive and Secure Enterprise Messaging
NetSfere empowers employees in a range of industries with powerful, enterprise-class messaging technology, eliminating the need to use risky, consumer-grade messaging apps.
Key Benefits of NetSfere include
Robust Security
Industry standard 256-bit encryption (from device to device) protects data and maintains the privacy of company communications.
Improved Control
Enterprise policies and controls keep IT in the driver's seat when it comes to account access, remote wipe capabilities and organize users into teams.
Compliance
Administrative, physical and technical safeguards to comply with privacy and regulatory requirements like GDPR, HIPAA, FINRA, SOX, DFA, ISO and more.
Collaboration
Secure and encrypted audio and video communication with employees and your ecosystem of outside vendors, partners and clients including instantaneous Screen Sharing and Live Broadcast.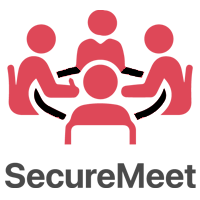 NetSfere SecureMeet
Frictionless meetings with internal and external users over voice or video with just one click. Calendar integrations for seamless scheduling.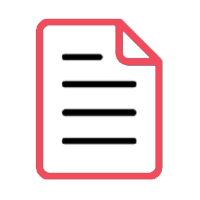 Documents
Increased daily productivity with all NetSfere documents and attachments at your fingertips – all in a single location with advanced search and filter options accessible via a device native user-friendly interface.
Instant Messaging using Nuance ® speech-to-text function
NetSfere in integration with Nuance ® Dragon Medical One provides quick communication via instant messaging using a HITRUST CSF-certified speech-to-text function.
Cloud-based Storage
Secure, cloud-based storage delivers centralized data management, automated message management and zero-effort device upgrades.
Reliable Message Delivery
Instant messaging with detailed delivery status and optional secure SMS text capabilities when users are out of Wi-Fi or cellular data range guarantee seamless message delivery.
Secure Ecosystem Collaboration
Employees can collaborate and communicate securely with their ecosystem of outside vendors, partners and clients using the guest access feature.
Messaging Bot Platform
Chat bot powered by artificial intelligence and natural language processing that integrates with your business data for a customized user experience tailored to enterprise requirements.
Business Results & Outcomes
Fail-safe messaging reliability
Strong message delivery allows senders to reach recipients via SMS text messaging at their option or when Wi-Fi and cellular data are unavailable. SMS text messages are automatically integrated into user accounts through the NetSfere cloud.
Improved privacy and data security
Device-to-device encryption delivers significant improvement over the security that is provided by the consumer-grade messaging apps that are likely being used for workplace communications now.
Increased productivity
Provides employees the means to quickly communicate and collaborate while exchanging ideas and thoughts leading to increased productivity.
Enhanced compliance
Centralized storage management makes it easier to achieve full compliance with data retention policies.



Effortless upgrades
As a cloud-based enterprise messaging solution, NetSfere allows employees to seamlessly switch from smartphones to tablets to laptops--and enables IT to effortlessly upgrade company-owned devices.
Better management and control
NetSfere provides total control over accounts, giving IT the ability to quickly add or remove account access, and to remotely wipe data from employee devices.
More accurate performance tracking
Real-time statistics allow you to monitor and track key performance indicators like number of accounts, active sessions and the volume of messages sent.
Secure Ecosystem Collaboration
Employees can collaborate and communicate securely with their ecosystem of outside vendors, partners and clients.